Aldnoah.Zero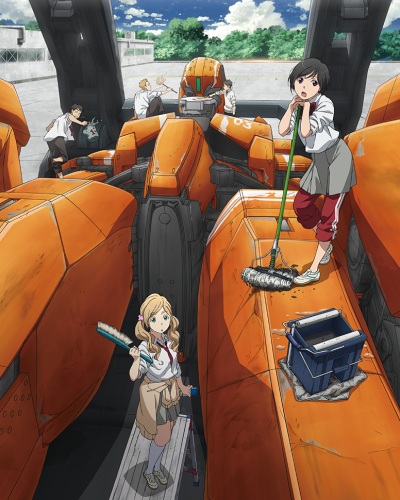 Einträge in deutscher Sprache bzw. mit deutschen Untertiteln wurden für diesen Anime aufgrund eines Verstoßes gegen das Urheberrecht von der Seite entfernt. Diese Serie wurde in Deutschland lizenziert und kann bei uns aufgrund eines Rechtsanspruches des Publishers nicht mehr eingestellt werden. Als Alternative stehen Episoden mit englischen Untertiteln zur Verfügung.
Plot: In 1972, the Apollo 17 mission discovered a hypergate to Mars on the surface of the moon. Soon, a war breaks out between Earth and Mars, and Martian soldiers begin to descend from the sky, riding steel giants, intent on exterminating humanity.
Alternative Titles: 
アルドノア・ゼロ
Genres: Action, Mecha, Sci-Fi
Episodes: Unknown
Status: Ongoing
Airing Date: Jul 05, 2014
Sequel: Aldnoah.Zero 2nd Season
Report a Copyright infringement using this link.