Boku no Hero Academia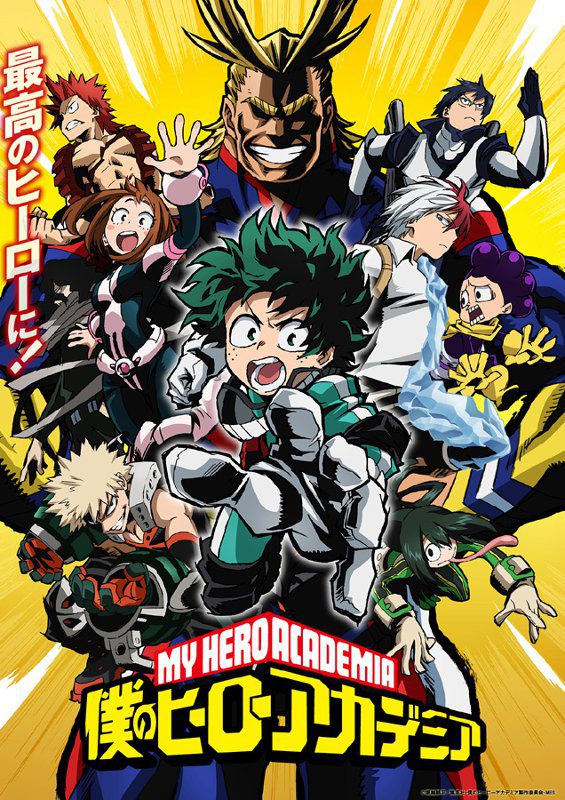 Plot: What's a hero? For Izuku Midoriya, the answer to that question has always been simple: "Everything I want to be!" And who is the ultimate hero? Well, the legendary All Might, of course. All Might is the number one ranked hero and also the "Symbol of Peace" in the world. Not in his wildest dreams could Izuku have imagined that he would soon cross paths with his childhood hero…
In Boku no Hero Academia, status is governed by "Quirks"—unique superpowers which develop in childhood. But, unfortunately, hero otaku Midoriya "Deku" Izuku never had a Quirk. That is, until he met All Might, the greatest hero of all time.
Izuku's transformation from dreamer to superhero begins at Yuuei Academy, the top-ranked hero-training high school in Japan. Izuku is on cloud nine when he's accepted to this prestigious academy, especially when he finds out that All Might is one of the teachers. What surprises does this mighty academy offer? And will Izuku be able to keep up with his elite classmates?
Alternative Titles:
My Hero Academia
僕のヒーローアカデミア
Genres: Action, Adventure, Comedy, School Life, Sci-Fi, Shounen, Supernatural
Episodes: 13
Status: Completed
Airing Date: Apr 03, 2016
Sequel: Boku no Hero Academia 2nd Season
Report a Copyright infringement by using this link.