Itoshi no Muco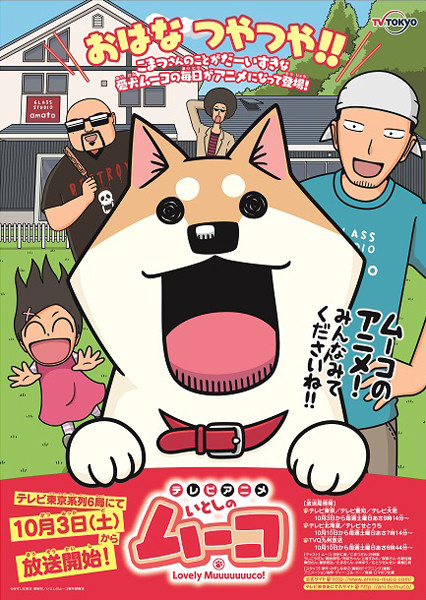 Plot: The manga depicts the life of the pet dog Muco and his owner Komatsu, who lives in his glass-making workshop in the mountains.
Alternative Titles:
Lovely Muuuuuuuco!
Lovely Muco!
いとしのムーコ
Genres: Comedy, Slice of Life
Episodes: 25
Status: Completed
Airing Date: Oct 03, 2015
Report a Copyright infringement by using this link.