JK-Meshi!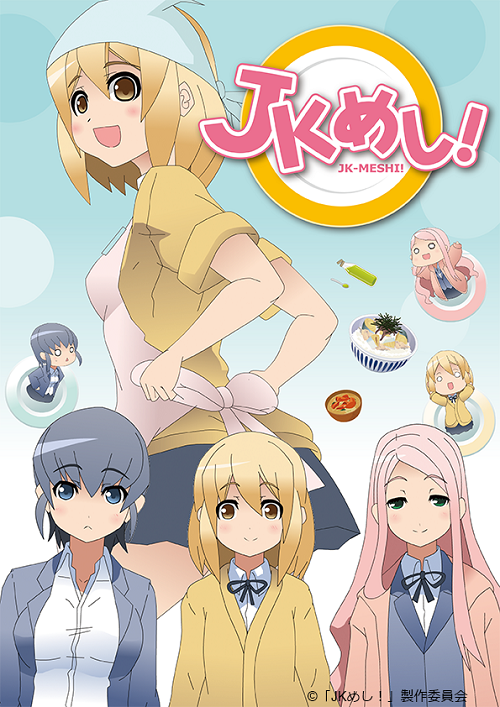 Plot: Three high school girls have mastered the art of cooking simple, B-class dishes called JK meshi. The three girls — Reina, Ryōka, and Ruriko — are all classmates in their second year of high school. They often get distracted when studying for tests, and when they do, they cook JK meshi.
Alternative Titles:
JKめし!
JK Meshi!
Genres: Comedy, Cooking
Episodes: 26
Status: Completed
Airing Date: Oct 06, 2015
Report a Copyright infringement by using this link.