Time Bokan 24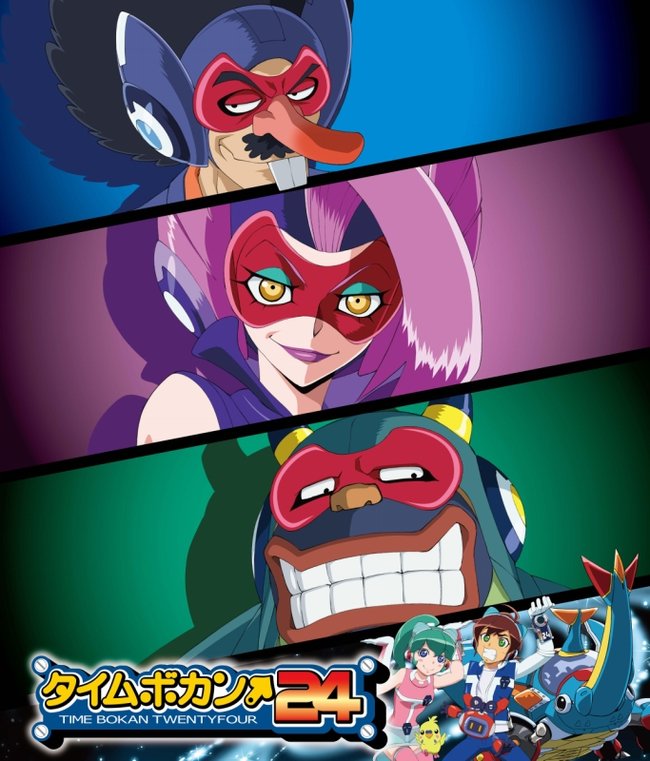 Plot: Tatsunoko also revealed the anime's story. It will center on Tokio, a junior high student living in the present time who is suddenly made a member of the 24th century's Space-Time Administration Bureau. Immediately, he learns that the history he has learned in the textbooks is wrong, and there is a more interesting version of history where the peerless beauty Cleopatra is actually the comic duo of Cleo and Patra, Momotarō is more of an ogre than actual ogres. Together with his teammate Karen, they use the 24 Bokan Mecha to search for the True History.
The Bokan Mecha will be able to transform and combine. The villains in the story include Bimajo, Tsubuyakki, and Suzukki, who are employed by History Paradise, the world's largest textbook company, to keep history as it was written in the textbooks.
Alternative Titles:
タイムボカン24
Genres: Action, Comedy, Sci-Fi
Episodes: 24
Status: Completed
Airing Date: Oct 1, 2016
Sequel: Time Bokan: Gyakushuu no San-Okunin
Report a Copyright infringement by using this link.